"astonishing from the very first note /…/ Inspired by Estonian and Swedish folk music this quartet make their own statement /…/ This band´s vocal harmonies are little short of amazing" – Piteå-Tidningen 27/11/2016
"Any kind of nordic folk music festival would be proud to host 'FRÄNDER'. They convey their music with a tremendous joy of playing, a powerful energy and, of course, enviable instrumental skills. They captivate their audience.." – Ando Kiviberg, founder of Viljandi Folk Festival and governor of Viljandi county. Tallinn TV 08/02/2016
The upcoming Swedish-Estonian folk music band FRÄNDER is releasing their self titled debut album on Mad King Productions.
FRÄNDER was formed during the spring of 2015 and were soon afterwards awarded in Estonia at an international competition for their music. They also got the prestigious assignment to represent Sweden on a tour in Guatemala, invited by the Swedish embassy. After more touring in Scandinavia and the Baltic countries, FRÄNDER decided to record their debut album. The recordings were made in a well reputed studio in Estonia and FRÄNDER is now happy to release their music with a tour in four different countries.
With the Swedish and Estonian traditional music as their springboard they create music with a strong personality and a sentiment that doesn't leave anyone untouched. With focus on harmonies and singing their inventive and clever arrangements highlights the lyrics. Stories are sung with warmth as well as intensity. FRÄNDER displays a musical landscape with sincerity and a love of adventure.
"We are very proud and happy to present and sharing this album. Our hearts beat for vocal harmonies, the poetry in lyrics, heavy riffs, soaring melodies and the sound of traditional music. All of this will be found on our record – a summary of our journey this far." -FRÄNDER 2017
---
Line up:
Natasja Dluzewska – lead vocals & fiddle
Säde Tatar – flute & vocals
Gabbi Dluzewski – swedish bosoki & backing vocals
Daniel Dluzewski – bass & backing vocals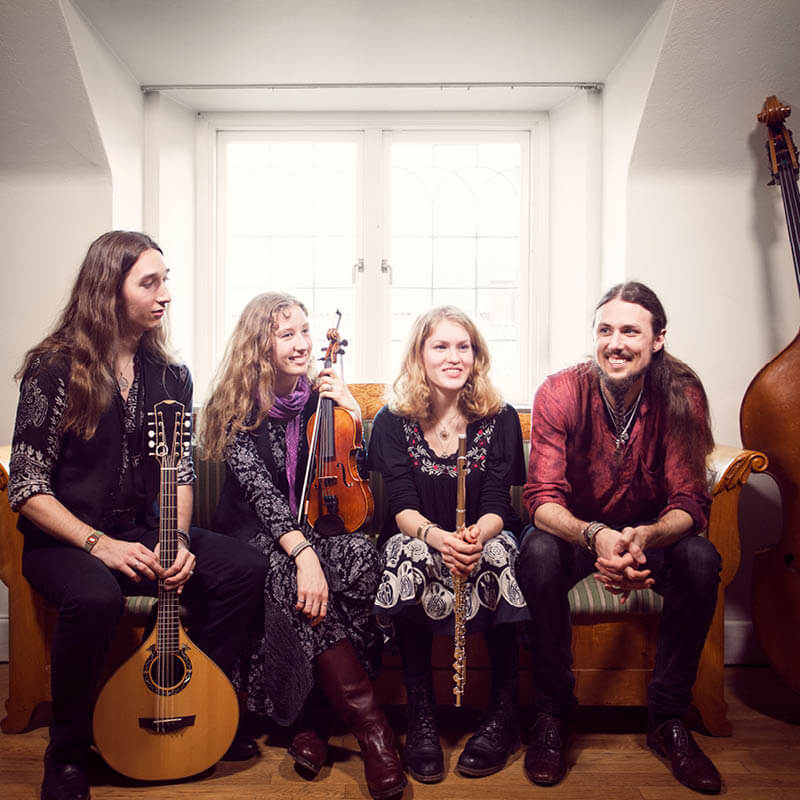 VIDEOS:
MUSIC:
SOCIAL:
MEDIA: