ILMOI is a folk music trio with strong Fenno-Ugric roots coloured by Nordic traditions.
When we first heard them play we were stunned by the meditative archaic atmosphere generated by the music, without sacrificing the tight rhythmic interplay between instruments. The songs were both rugged and sensitive, rough and emotional, clear and airy, with each attribute expressed to its extreme limits.
They sing stories and spells in three voices, using various languages, and always with the storytelling as the central focus. The bands original compositions and arrangements combine groovy bass lines with the vibrant melodies of the Finnish kantele and the expressive and rich timbre of the cittern.
ILMOI will spellbind the audience no matter its size, and will cast you back to the mysterious north a hundred years hence.
---
Line up:
Anna Fält – Vocals
Jenni Venäläinen – Kantele, vocals
Joonas Ojajärvi – Cittern, vocals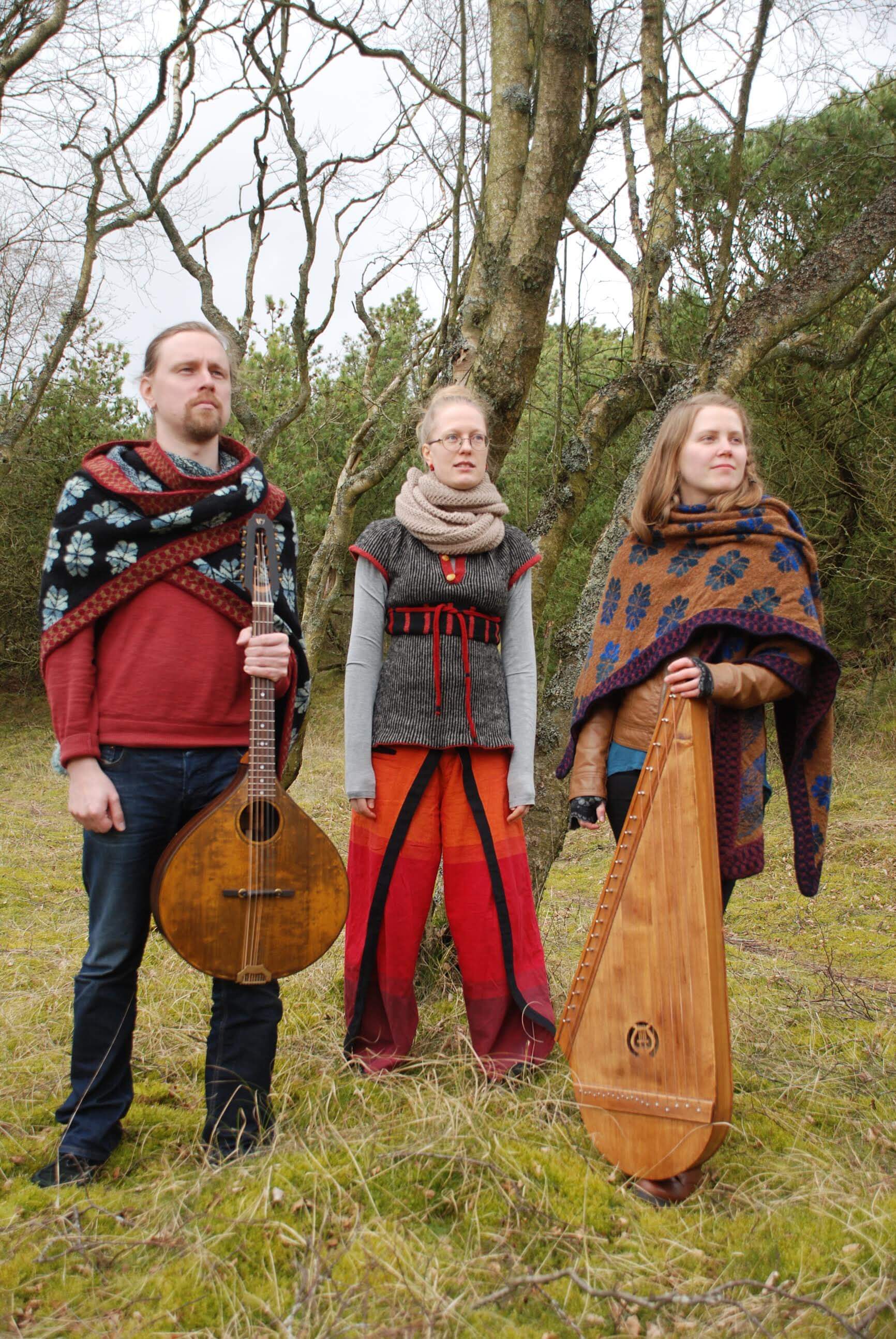 VIDEOS:
MUSIC:
SOCIAL:
MEDIA: