"The quartet's warm, powerful and lovable charisma can hardly disappoint even the most hardened souls." –  http://rootszone.dk/
"astonishing from the very first note /…/ Inspired by Estonian and Swedish folk music this quartet make their own statement /…/ This band´s vocal harmonies are little short of amazing" – Piteå-Tidningen
FRÄNDER plays modern acoustic folk music forged in the deep forests of the North. With seductive harmonies, heavy grooves and mesmerizing energy the members creates a unique musical landscape filled with mystery and charm. Their music seeks to unlock your imagination, create stories and paint pictures in your mind.
"We started FRÄNDER in 2015 with one purpose: to combine our fresh ideas with the sounds of tradition. We have found a strong symbiosis between the creative freedom within the expressive modern sound of nordic folk music and the traditional music of our ancestors. We have never been interested in reproducing the past, but strive to find new ways toward the future." – FRÄNDER 2019
FRÄNDER is an ancient Swedish word referring to both 'family' and 'kindred' as well as 'fellow humans'. At the same time it describes a closer, more soulful relationship between human beings than just friends. For us it means that we all are FRÄNDER.
---
Line up:
Natasja Dluzewska – lead vocals & fiddle
Säde Tatar – flute & vocals
Gabbi Dluzewski – swedish bosoki & backing vocals
Daniel Dluzewski – bass & backing vocals
---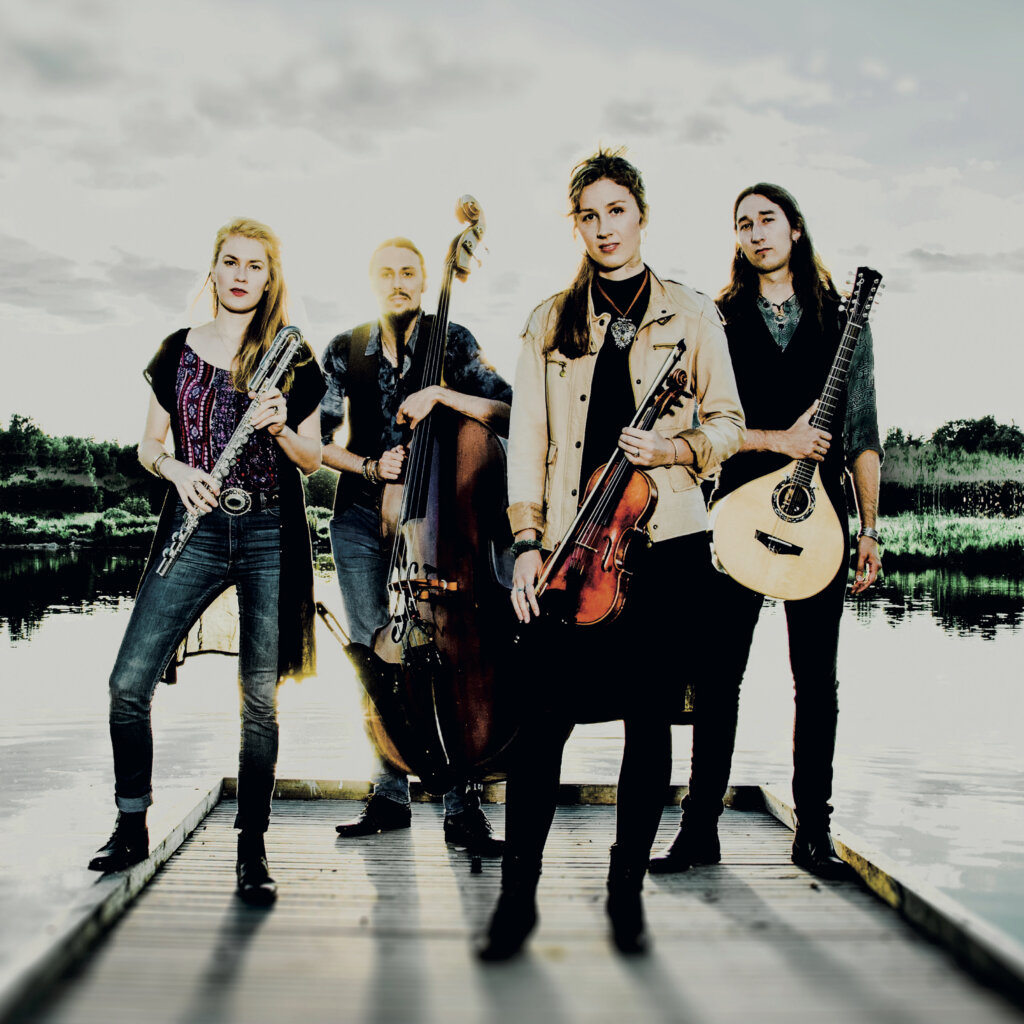 Music:
VIDEOS:
SOCIAL:
MEDIA: